Both TXT and CSV are two popular formats for storing data. Sometimes if you want to convert TXT to CSV or convert CSV to TXT, this post offers a detailed guide. To recover mistakenly deleted files or lost files from computer and other storage devices, MiniTool Power Data Recovery is an easy-to-use tool.
You may have a TXT file at hand and wonder how to convert TXT to CSV format, below is a detailed guide for how to convert a TXT file to CSV format, or convert vice versa.
How to Convert a TXT File to CSV in Excel – 4 Steps
You can use the Microsoft Excel app to open the TXT file and CSV file. And you can use Excel to easily convert TXT to CSV. Check the steps below.
Step 1. Open Excel app
Double-click the Excel app on your desktop to open it. If you don't see it, you can right-click the blank space on computer desktop and click New -> Microsoft Excel Spreadsheet to create a new Excel file.
Step 2. Open and import the TXT file
Next click File -> Open -> Browse, and search the TXT file that you want to convert to CSV format. Select the TXT file and click Open.
Alternatively, you can also click Data tab at the top and click From Text in Get External Data section. Find the target TXT file on your computer and click Open.
Step 3. Adjust the output settings
In the pop-up Text Import Wizard window, you can tick Delimited option and click Next. Then choose a preferred delimiter that your data contains and click Next. Continue to select each column and select the data format. After setting, click Finish button.
Step 4. Convert TXT to CSV file
Click File tab and click Save As in Excel. Choose the destination to store the converted file. Select CSV (Comma delimited) as the output file format and input a name for the file. Click Save to turn TXT to CSV.
Convert TXT to CSV with Convertio
There are some free online file converters that allow you to easily convert a TXT file to CSV format. Take Convertio as an example. You can open Convertio TXT to CSV Converter official website, click Choose File to load the source TXT file. Click Convert button to change TXT to CSV format.
How to Convert CSV to TXT
You can also use Excel to convert CSV to TXT. Import the CSV file and click File -> Save As to choose TXT format as the output. Alternatively, you can also use a free online file converter to do this task.
TXT File Format
TXT file format stores plain text and doesn't offer any additional formatting. It has a .txt extension and it is compatible with most storage devices. To create a TXT file on Windows computer, you can right-click the blank area on the desktop and click New -> Text Document.
What Is CSV File Format
CSV file, short for Comma Separated Value, is a text file that uses a comma to separate values. This file format is usually used for exchanging data between different programs. You can export complex data from one application to a CSV file and easily import the data in the CSV file to another application. It provides many formatting features.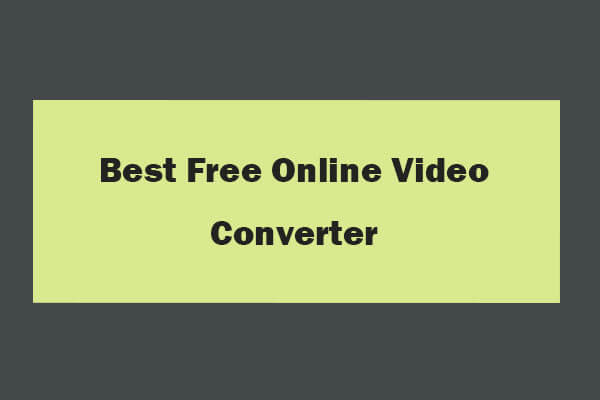 To Recover Deleted or Lost Files
If you mistakenly deleted a TXT file, CSV file, or any other file, and want to get it back, you can use a free data recovery tool.
MiniTool Power Data Recovery is a professional data recovery program for Windows. You can use it to recover any deleted or lost files from Windows computer, external hard drive, memory card, USB, etc. Only a few clicks to recover data.
Conclusion
If you want to convert a TXT file to CSV format, you can follow the guide above to easily realize it.
Alisa Follow us
Position: Columnist
Alisa is a professional English editor with 4-year experience. She loves writing and focuses on sharing detailed solutions and thoughts for computer problems, data recovery & backup, digital gadgets, tech news, etc. Through her articles, users can always easily get related problems solved and find what they want. In spare time, she likes basketball, badminton, tennis, cycling, running, and singing. She is very funny and energetic in life, and always brings friends lots of laughs.